INNA PYAAR LYRICS – AISHWARYA PANDIT - Aishwarya Pandit Lyrics
If you are in search of Inna Pyaar Lyrics then stick with this article because you are in the right place.
Everyone is searching for this famous song and this is one of the trendy song of 2021.
Inna Pyaar lyrics english, Inna Pyar song lyrics meaning in hindi, everything on inna pyaar lyrics with the name of Singer, Composer, and Lyrics writter.
You also get Inna Pyar me tenu kardi song download and your search of lyrics for inna pyar me tenu kardi is ends hear.
PRO TIP - If you are in hurry and want your lyrics then please stop reading this and scroll your screen to the end of this article and enjoy your Inna Pyaar Lyrics.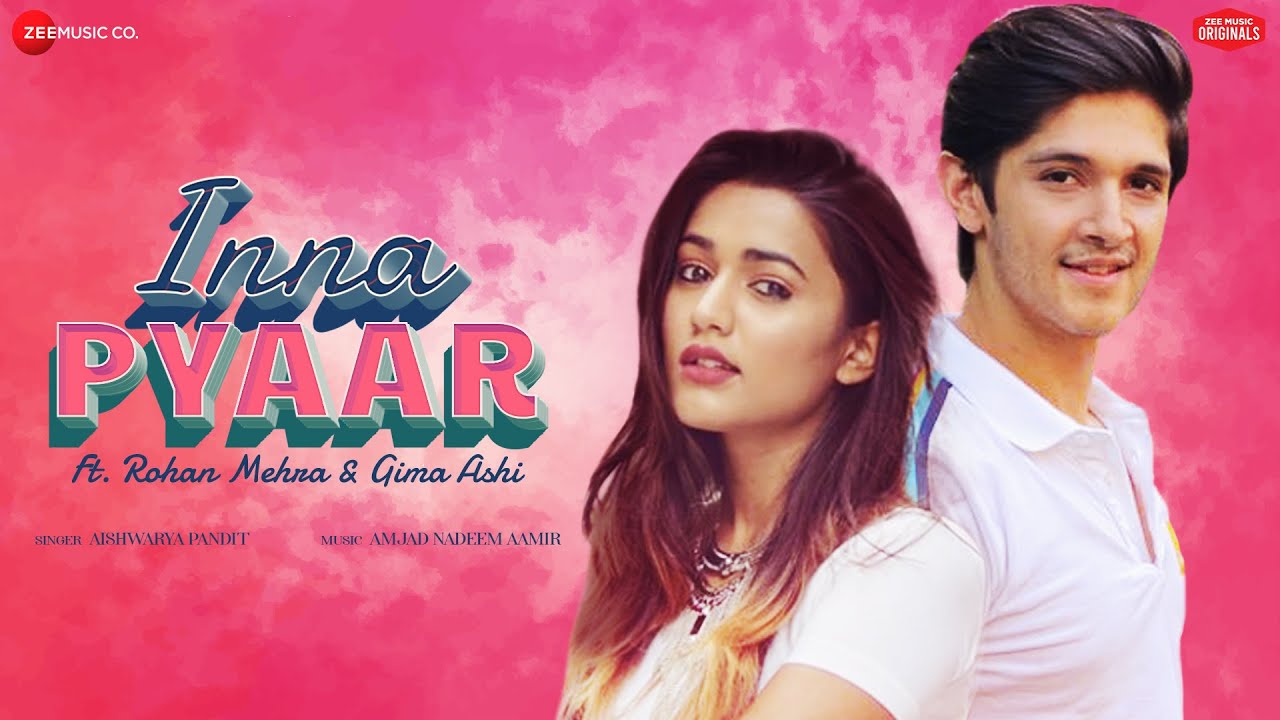 | | |
| --- | --- |
| Singer | Aishwarya Pandit |
| Singer | Amjad Nadeem Aamir |
| Music | Aishwarya Pandit |
| Song Writer | Amjad Nadeem |
Tasveer nu main vekhan
Teriyan nu baar baar
Dil mainu kehnda
Kya yehi hunda pyar

Tasveer nu main vekhan
Teriyan nu baar baar
Dil mainu kehnda
Kya yehi hunda pyar




Tu hi mere jeene da sahaara
Haan tu hi mere rooh da kinaara
Tere utte main haan mardi

Inna pyaar main tainu kardi
Inna pyaar main tainu kardi
Ik deed nu main teri mardi
Ho inna pyaar main tainu kardi
Ik deed nu main teri mardi



Sun mere sohneyo
Tainu kaise samjhaun
Aaj kal mainu neend na aandi ae
Haan haye

Sun mere sohneyo
Tainu kaise samjhaun
Aaj kal mainu neend na aandi ae
Ek teri raahwan
Main te chalti hi jawan
Tere pichhe pichhe jaan jandi ae

Tu hi mere jeene da sahaara
Haan tu hi mere rooh da kinaara
Tere utte main haan mardi

Inna pyaar main tainu kardi
Ik deed nu main teri mardi
Ho inna pyaar main tainu kardi
Ik deed nu main teri mardi

Tasveer nu main vekhan
Teriyan nu baar baar
Dil mainu kehnda
Kya yehi hunda pyar

Tu hi mere jeene da sahaara
Haan tu hi mere rooh da kinaara
Tere utte main haan mardi

Inna pyaar main tainu kardi
Ik deed nu main teri mardi
Ho inna pyaar main tainu kardi
Ik deed nu main teri mardi